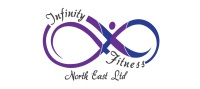 14 Coastway Shopping Centre, Battlehill, Wallsend, Tyne and Wear, NE289PA (Show me directions) Show Map
Monday: 08:00 to 21:00 , Tuesday: 06:00 to 21:00 , Wednesday: 08:00 to 21:00 , Thursday to Friday: 06:00 to 21:00 , Saturday: 08:00 to 15:00 , Sunday: 09:00 to 15:00
Cash, Bank Transfer, Cheque
Testimonials
Very welcoming
Would definitely recommend this place I'm not very confident but the staff made me feel so welcome. They also allowed me to take my 6year old son who also had great training session on the kids gym equipment.
Highly recommend
really good induction offered me a free hour to my self in gym after induction also a few free passes to bring a friend before i joined membership highly recommend
Great team
Great girls fab team well done to what you's have achived and cannot wait until i start my journey with yous! thanks for the tour and coffee
Friendly and Welcoming
So friendly and welcoming. Classes are great. So glad I joined
Friendly gym
Never stepped into a gym in my life! So glad I came into yours! The lasses are so friendly and helped me feel at ease! Xx
Welcoming gym
Done my second class tonight (fit ball) and I can't wait to get back tomorrow for Clubbercise! The girls make you feel so welcome and at ease, for a first timer I'm super impressed and comfortable! Thank you! Xxx
Load More
Testimonials are curated by Infinity Fitness North East LTD and are not independently reviewed or verified.
Add rich content via our editing tools
Remove ads from your listing
Appear more prominently in search results