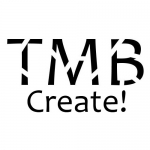 Unit 8b Rekendyke Industrial Estate, South Shields, Tyne and Wear, NE33 5BZ (Show me directions) Show Map
Monday to Friday: 09:00 to 16:30 , Saturday: 10:00 to 15:00 , Sunday: Closed
Cash, Mastercard, Visa, Paypal
Profile
Laser Cutting and Engraving Plaques, signs etc
Acrylic Craft is a business that specialises in small runs, custom made products and laser cutting and engraving service on plastic, wood, rubber, MDF and other materials.

You can supply your own drawings (contact us for file requirements) and we can supply the materials and expertise in cutting. With 2 laser engravers / cutters at our disposal, we can take jobs from 5mm upto 1200 x 900mm. We keep a large stock of Acrylic Plastic in 16 standard colours, only use the highest quality Perspex Brand Plastic, and Medite Premier brand of MDF.

We can also supply 2 colour engraving laminates for making plaques, signs, notices etc. So if you want something as simple as white on black, or even brushed silver and gold, then give us an email with your preferred size and fonts. Anything is considered and with everything we do, its FREE for us to quote you.

Please note, any design work that we undertake (apart from minor edits) will be charged at the appropriate rates.
Keyrings
We sell a range of keyrings, and any that you think "ooh, that would look good in another colour' give us a call! We can make pretty much any colour that you want, and do keep stocks of plastics. Of course, we do not have loads of room, so only keep the most popular!
Magnets
A range of laser cut magnets, custom magnets can be produced on request, and most magnets can be made in whatever colours you wish! Please contact us for more information.
Mail Room Equipment
We have a range of equipment for your mail room, all of it designed by ourselves! If you have a specific request, or a certain design, please contact us using the contact form. We can also customise these items with your company logos and tag lines (may cost extra depending on the design).
Add rich content via our editing tools
Remove ads from your listing
Appear more prominently in search results