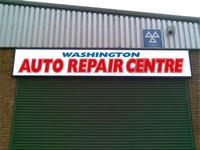 Profile
Keep your engine ticking and your wallet damage free

Finding a garage you trust can be difficult. It's easy to take your car in with a flat tyre and come out with a massive bill for brakes you never asked to be repaired. You'll never get that with us.

You can rely on our honest and reliable service. It's something we take great pride in. And we have done for over 25 years. Whatever your vehicle needs, whether it's an MOT or electrical repairs, you can count on us.
Add rich content via our editing tools
Remove ads from your listing
Appear more prominently in search results