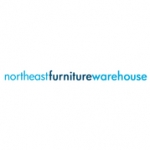 Profile
Welcome
Our range of products covers bedroom, dining, living and hall furniture in a wide variety of custom, exclusive styles.

All of our designs are available to view and order online, and you're invited to Contact Us
About Us
We are a specialist furniture company based in the North East of England. We specialise in the design, sourcing, construction and supply of exclusive high quality furniture.

Furniture can be viewed and ordered online at our Online Furniture Showroom.

As a highly discerning, service-oriented furniture supplier, we hand-deliver typically 3 to 8 weeks from the date you order online.


Add rich content via our editing tools
Remove ads from your listing
Appear more prominently in search results