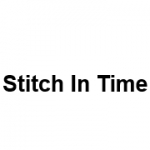 Profile
About Us
Stitch In Time based in Newcastle providing services for clothing alterations. For more information give us a call.
superior alterations
Stitch in time offers a highly skilled tailoring and alteration service. The owner has many years experience in tailoring and has worked along side many of the regions best clothes retailers. it is guaranteed that you will be delighted by the quality of the service and the competitive prices. If you require a consultation to discuss your needs you are welcome to call in to the shop. Your enquiry will be welcomed.
Add rich content via our editing tools
Remove ads from your listing
Appear more prominently in search results