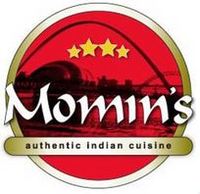 Profile
Welcome to Momin's Tandoori! We as a take-away have been serving quality and fresh Indian food for over 8 years, which is the best in the North East. We create our own dishes that haven't been thought of anywhere else. Our main inspiration is that we want to show how Indian food should/can be prepared!
Testimonials
LOVELY.
Lovely. Everything was really tasty and thoroughly enjoyed it
MOMINS IS CLASS
Momins is class, wouldn't go anywhere else
SPOT ON.
Spot on. Amazing food, great price, really fast delivery!
WILL DEFINITELY BE ORDERING FROM THEM AGAIN
Order arrived hot and on time. First time I have ordered from Momins but would recommend to anyone wanting to try somewhere new. I ordered pizza and a mixed kebab from the Indian menu. Both were really good. If your expecting slices of kebab meat though you won't get this or I didn't and I have to say I prefer the chunks of meat. Will definitely be ordering from them again if the service and food is as good as last time.
FULL OF FLAVOUR
Wonderful food as usual, tried one new dish, out of this world!! Full of flavour, with top quality ingredients
FANTASTIC
The food was fantastic as was the quality of service. I highly recommend Momin's.
GOOD FOOD, QUICK DELIVERY.
First time customer who will definitely order again. Good food, quick delivery.
GOOD VALUE FOR MONEY.
The food is always delicious, on time and good value for money.
Load More
Testimonials are curated by Momins Indian Take Away & Pizza and are not independently reviewed or verified.
Add rich content via our editing tools
Remove ads from your listing
Appear more prominently in search results